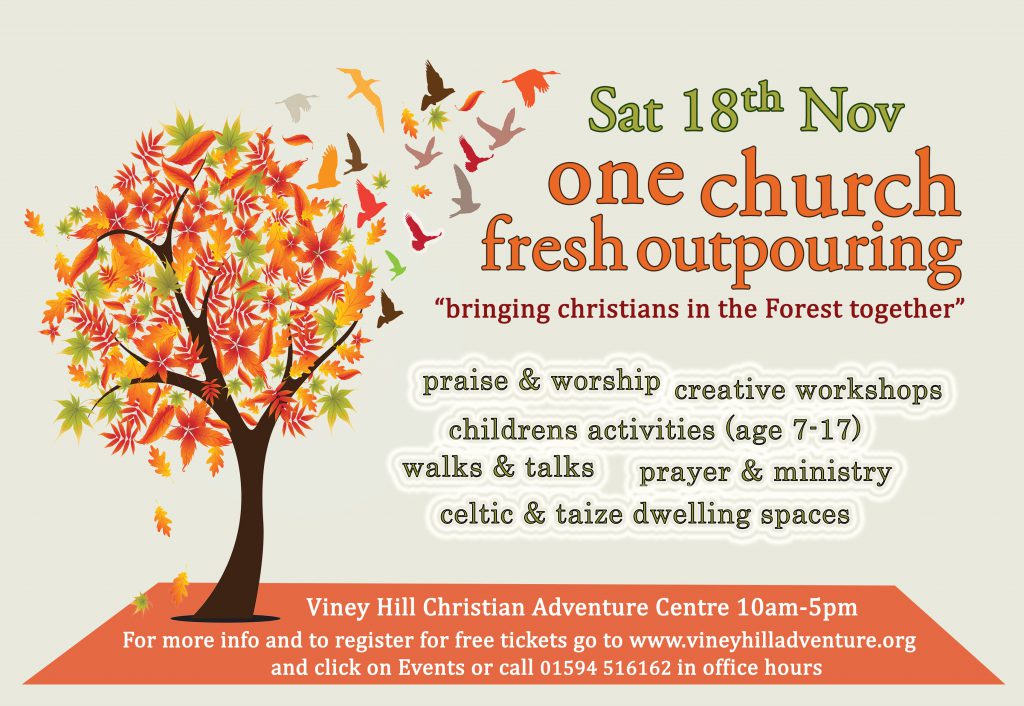 One Church: Fresh Outpouring
This is our first Christian worship and workshop gathering. We hope this day will be one of encouragement, spiritual refreshment and inspiration. We want to invite you to come and meet other Christians, meet with our Father God and seek a fresh Outpouring with us
Saturday 18th November
10-5pm.
We are still finalising details but as well as spending time together in worship, we hope to have on the day:
Art and creativity
Praise and Worship
Celtic and Taize dwelling places
Church textiles and worship flags
Creative writing
Walks and talks in the Forest
Worship and the digital world
An introduction to the Habits of the Heart Course and FREE life inventory
Introduction to the Happiness Lab
Prophetic Art
Prayer and ministry space
Children's activities and Outdoor Activities for 7-11 year olds
Outdoor activities for 12-17 year olds
Sorry but there is no provision for under 7's.
There is no charge for the day but you will need to book a place as they are limited. We will have a retiring collection at the end of the day to help us cover costs.
Bring your lunch, drink are provided.