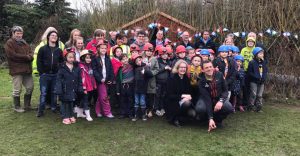 What a great day we had on Wednesday 8th February 2017. Glos Col volunteers and children from Steam Mills School helped us to celebrate the opening of our new tunnel system.
Thanks to Archdeacon Jackie for cutting the ribbon so the fun could commence!
It's now available to book for parties, team building and as part of a programme for visiting groups.